Magic Tree!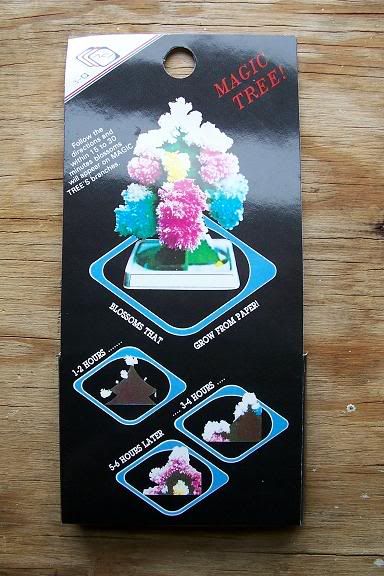 A few weeks ago I gave a friend of mine a Magic Garden as a bridal shower present (remember Mono? These are just the types of gifts I give). It was exciting and definitely magic (by "magic", I mean "science") so I got a Magic Tree to use at work one day last week.
These are the necessary parts: cardboard with dye in it and "magic" water.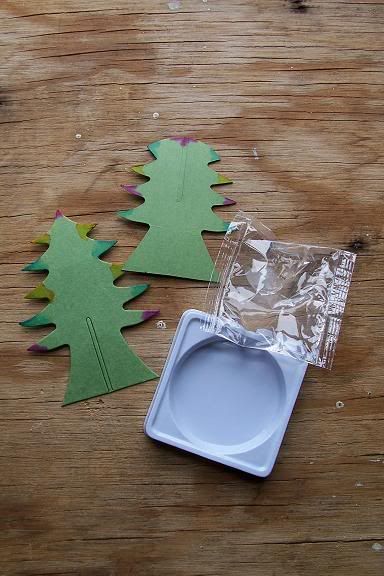 You assemble the tree and add the water and watch is gradually grow over 6 hours. I'm pretty sure I didn't do any actual work that day.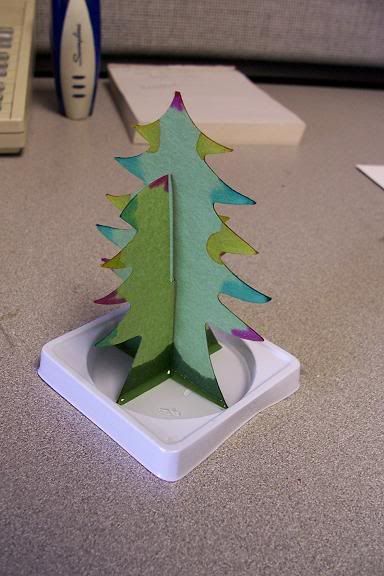 It's fuzzing out!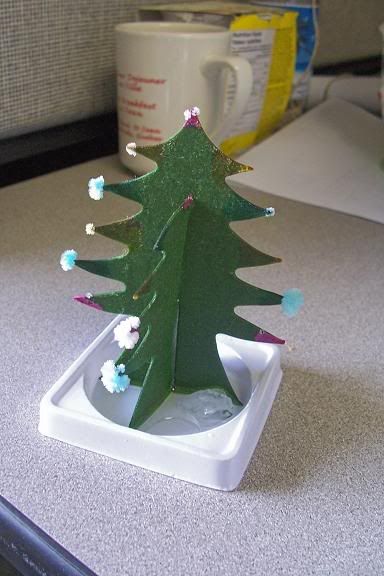 At one point I accidentally knocked some blue fuzz off it and tried to cram it back on there. Then the box informed me it would regrow, just like if I had accidentally knocked off my arm.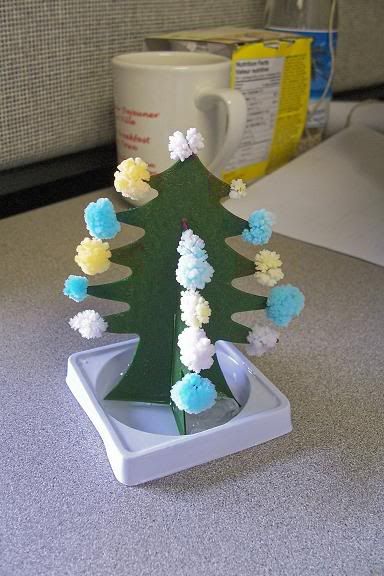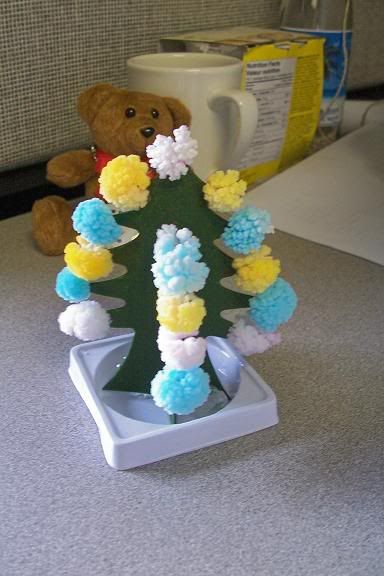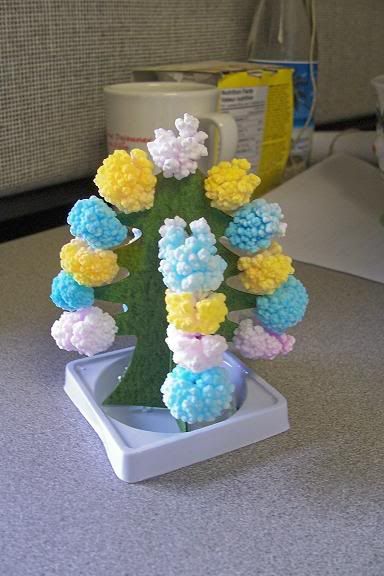 Yay! Magic Tree!
Then the next day I accidentally dropped a book on it and killed it.
I was going to learn how to make animated gifs to really wow this blog, but believe it or not, I actually had more important things to do. As well as a lack of patience.