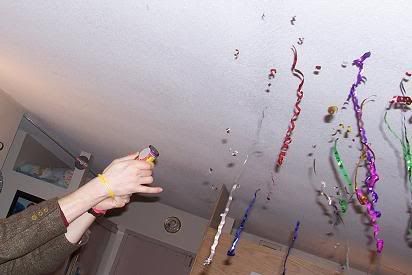 Aw yeah! It was my birthday over the weekend and I had an historic Birthday Bingo Party. Check it out!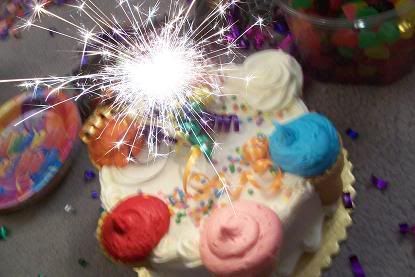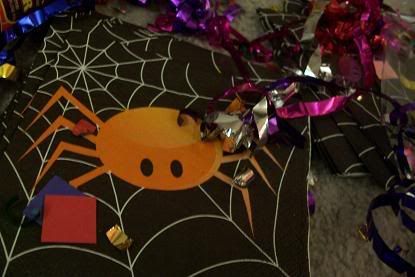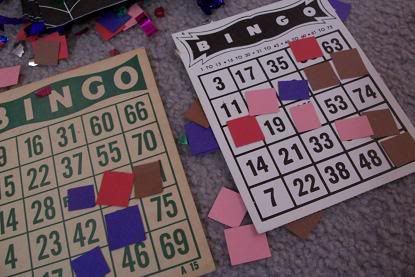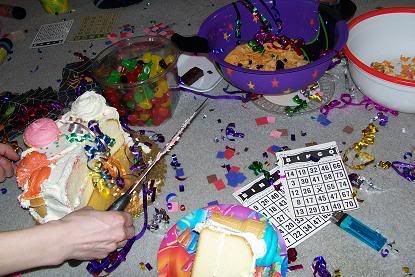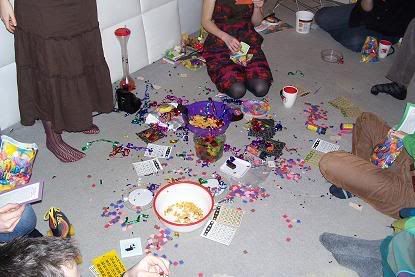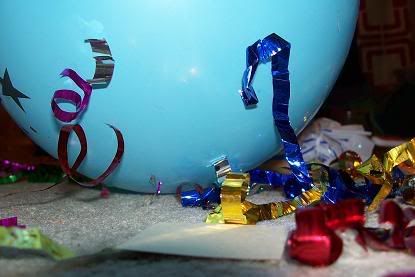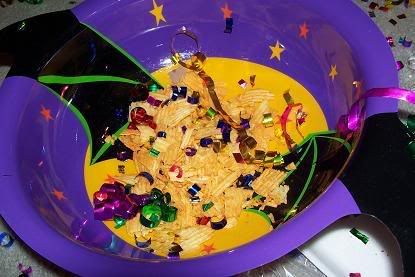 Rizzo in a hat and scarf he got for my birthday that someone knit for him!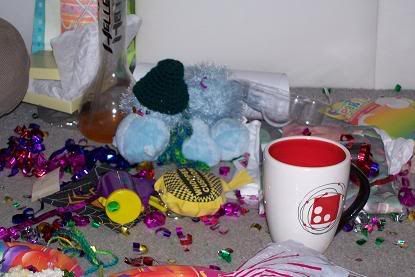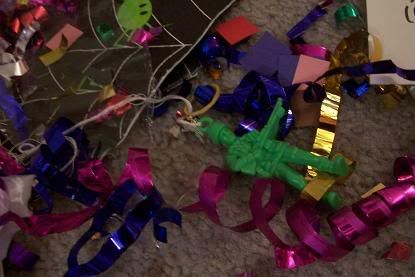 As I always say, you can judge a party based on the floor at the end of the night: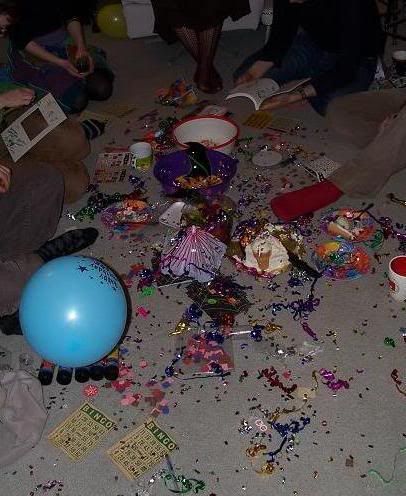 Next up, prezzles! Hopefully soon!