WTF?
Okay, this is just ridiculous now. I get home from work the other day and find this in my mailbox: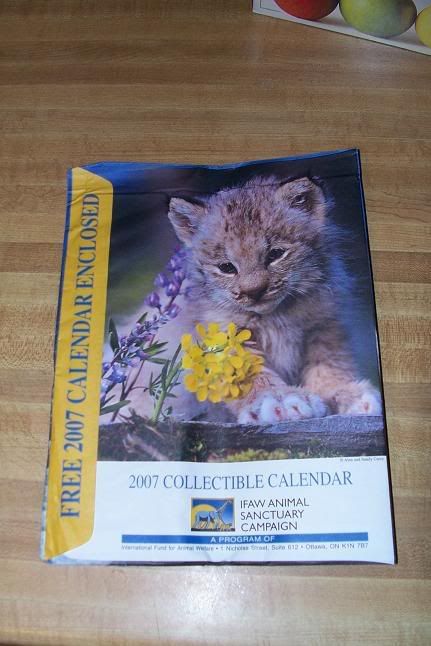 A calendar! From some animal charity I've never even heard of!! IFAW? So I open it.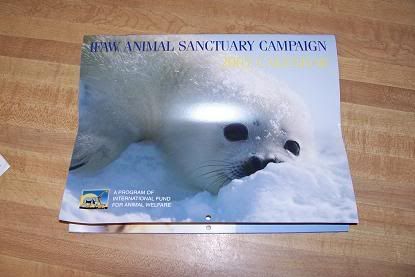 Well right off the bat I'm irritated, because I'm pro-seal hunt and these cutie baby seals just remind me of how frustrating that whole situation is. Don't give me a thousand comments about this people!
They were winning me back with this picture until I used my literacy skills to decode what was encrypted next to the kitty face.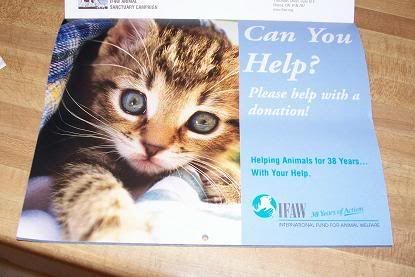 Either way, I had never heard of International Fund for Animal Welfare before, so I can only assume that the SPCA, knowing what a HUGE SPENDER I am, must have passed along my name in the "Send her a calendar" category.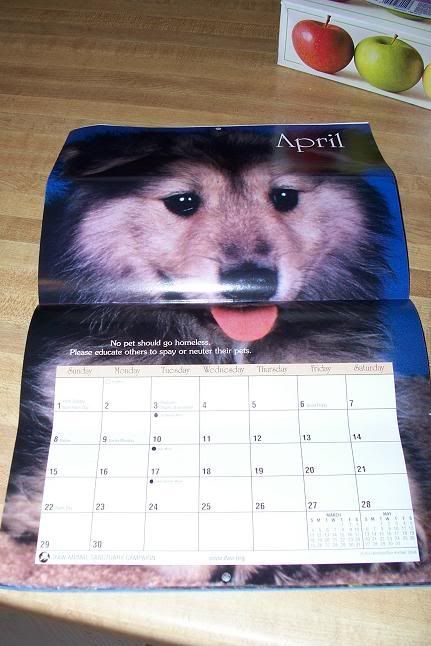 So know I don't know which one to hang at work.