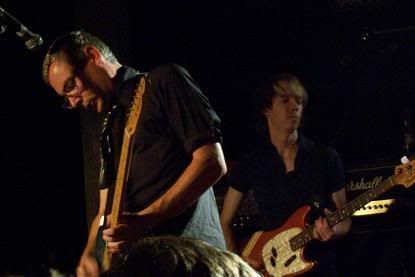 Sloan
rocked out at the Marquee last night. It was one of the best shows I've been at in awhile in terms of rockage. Being that close to the stage made me feel like it was 1996 again. So great!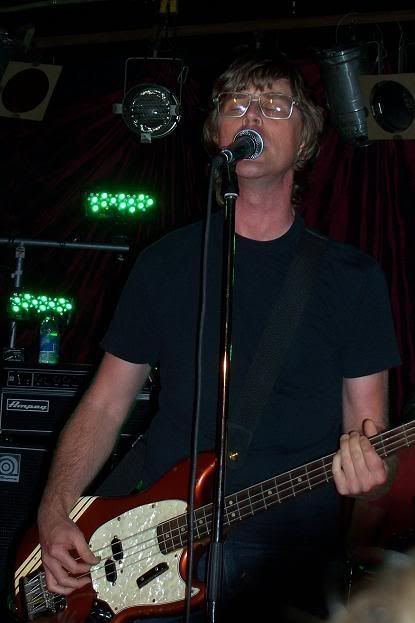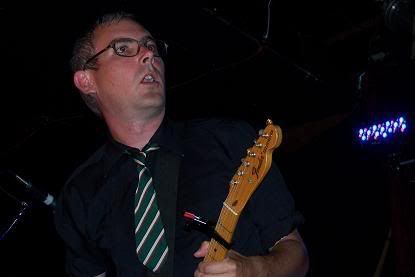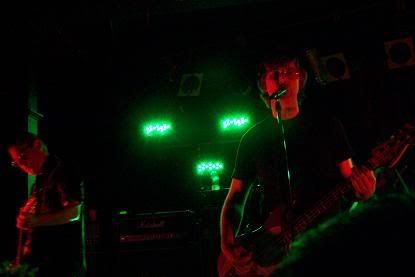 Holy sweet jebus! Look at the veins on Andrew Scott!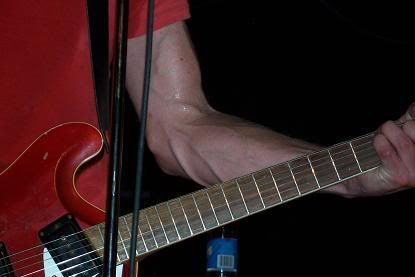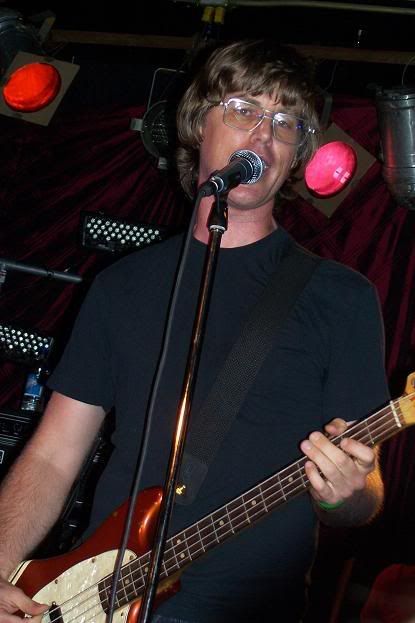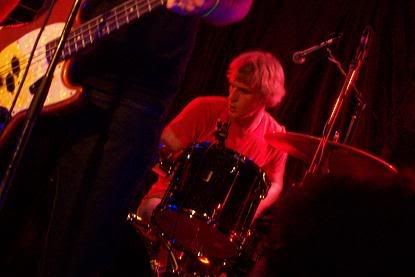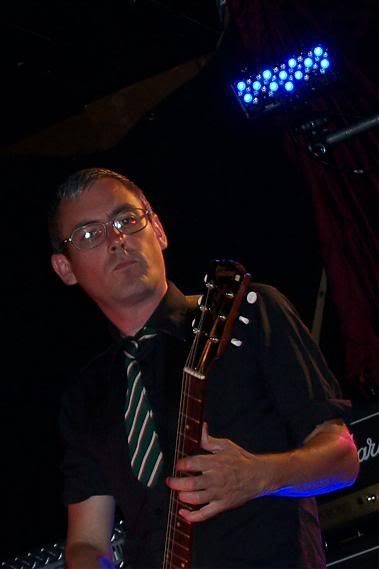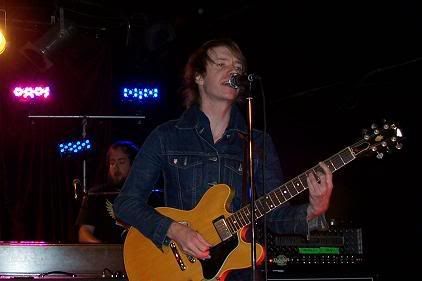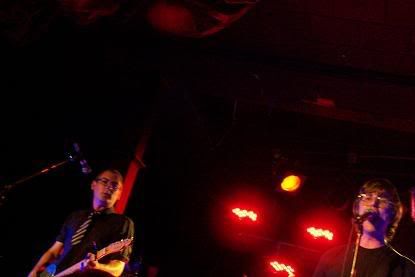 One thing I love about Sloan is how each guy seems like a totally different rock star. Andrew Scott is all "Whatever. I have other things going. I
paint
and
I rock."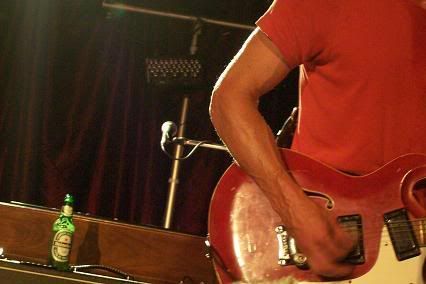 Patrick is more "I'm fashionable but I'm super dedicated to playing this correctly. Okay, I need to rock out for a sec. Alright, back to being correct."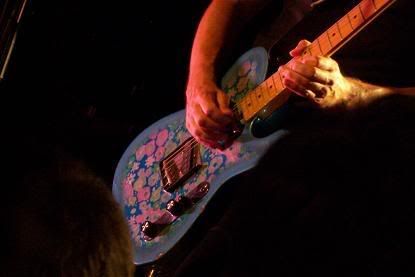 Chris: "I totally understand the power of my smile and I'm going to rock that power. Also, watch me kick and pump my fists! I love to rock out! I love my band! Whoo!"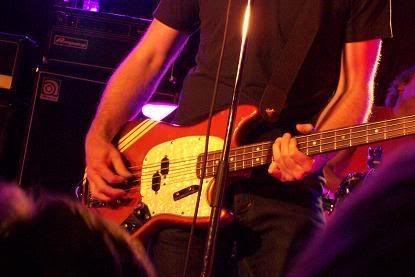 And Jay is like "You guys do what you want. I'm gonna wear my clothes tight and move like it's 1972."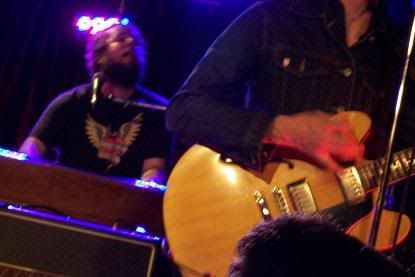 Can you guess who was always my favourite?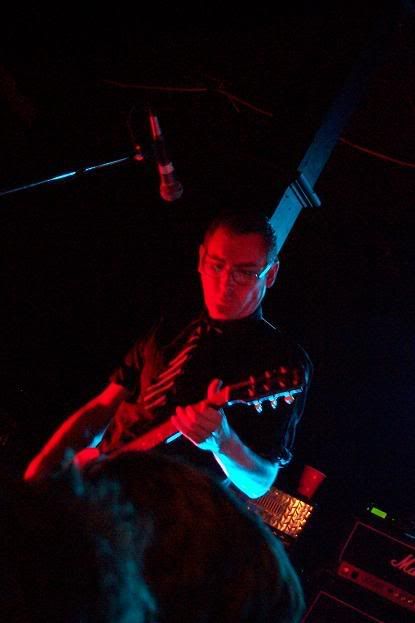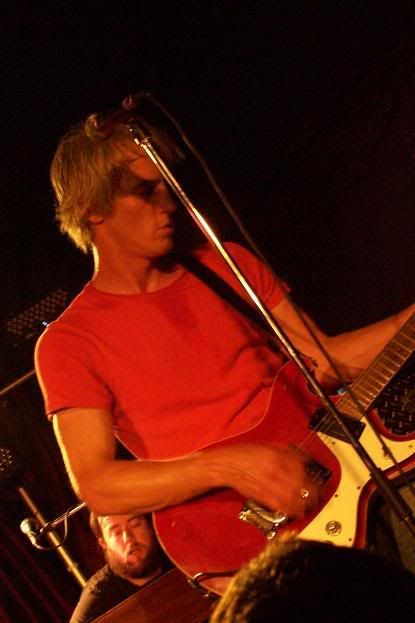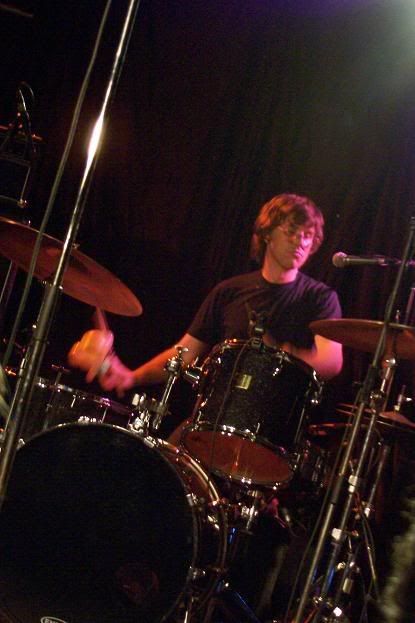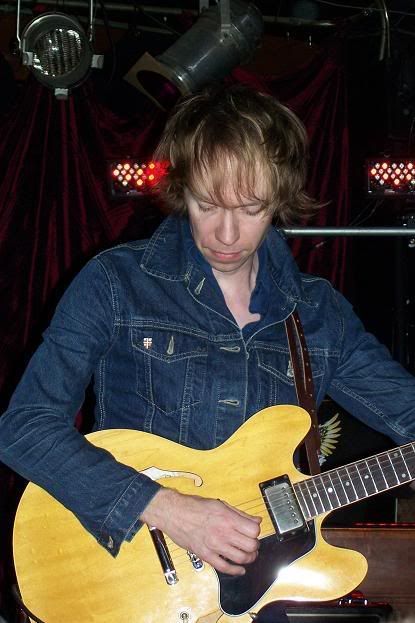 Side note: my friend is pretty sure her ex-fiance sold this bass to Chris Murphy.