B.A. Johnston!
Here's the man playing at Gus' Pub last night.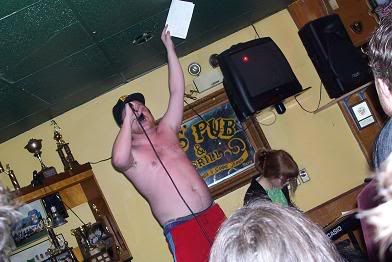 Here's a video I took while he performed "Pay Me In Stolen Booty", but don't blame me for the loss of quality to the image. Blame
YouTube.
But don't blame them too much, they have a lot of stupid crap to store, like this video.