Still Obsessed!
And now I've convinced a friend to be obsessed with me! Ladies and gents, may I introduce Gary Bear!
(And Rizzo in his birthday outfit. To celebrate my birthday, not his. His is in September, the same day as my brother's!)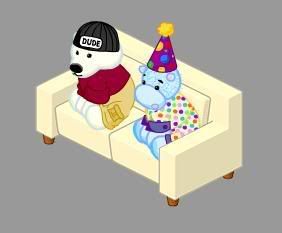 Gary Bear and Rizzo are not shy.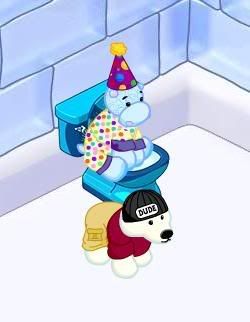 Oh, that's right people, you can play at each other's fake houses!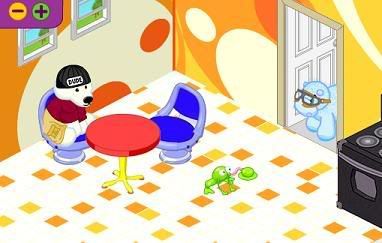 I also bought some more rooms and went to town on them. Here's the kitchen! Also, my dream kitchen.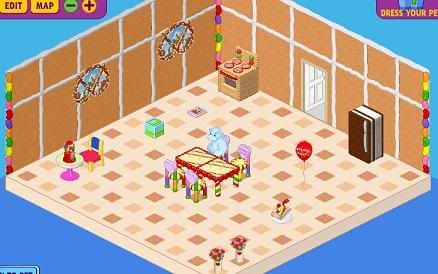 Bedroom revamped. That's right. That's an air hockey table.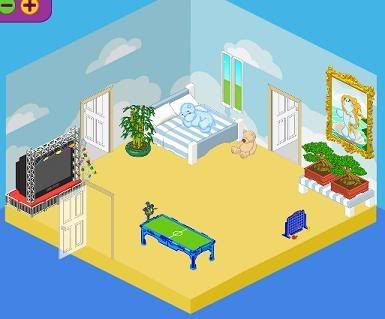 Bathroom!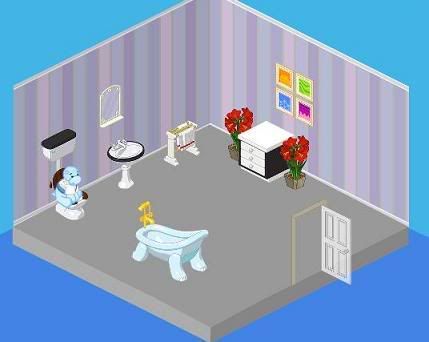 This hippo knows his hygiene!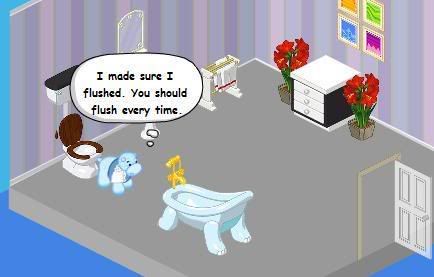 Hear that co-workers? You should flush EVERY TIME!!! Sigh.
And check it double deck it! My snow room has changed with some imaginary season that does not correspond to the real world!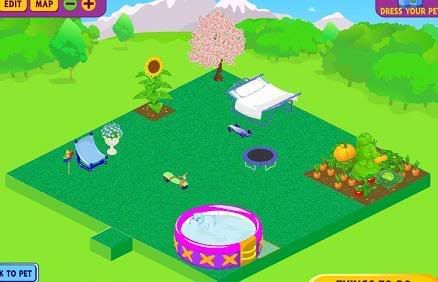 Who doesn't enjoy a good pinwheel?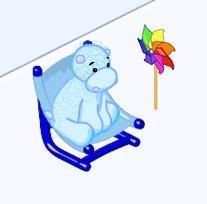 And occasionally dressing up like Lolita?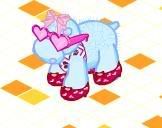 Or being a pirate tranny?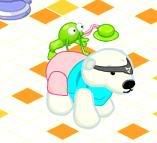 Or wearing cool hats?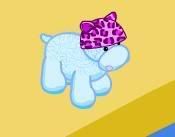 Or going dom?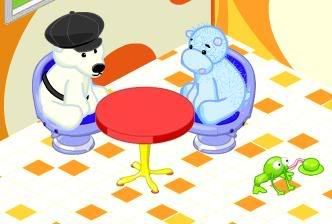 Or staring at your gumball machine?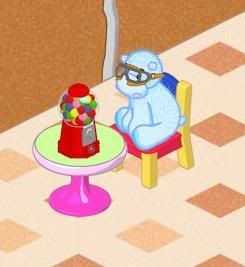 Or having the best bath ever?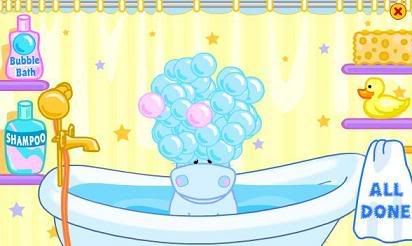 What did I ever do before this? Read? What a waste of time that was!