Church!
This weekend we were all church eaters and went to church. More specifically, the most uncomfortable church in the world.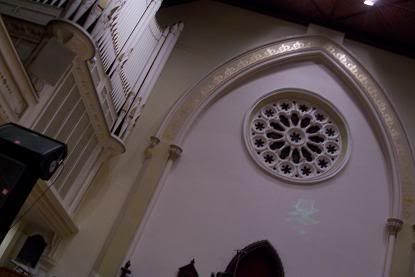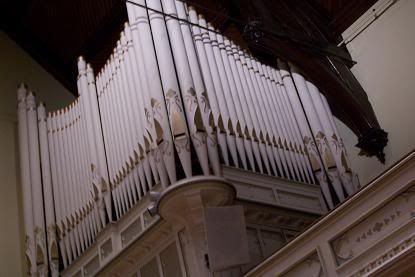 Praying for comfort: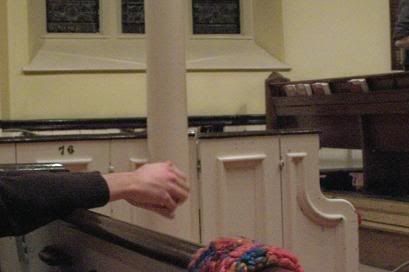 Of course, the "sermon" offered up by
Rich Aucoin
made up for it. Kind of. My butt is still pretty flat from sitting on those pews for four hours.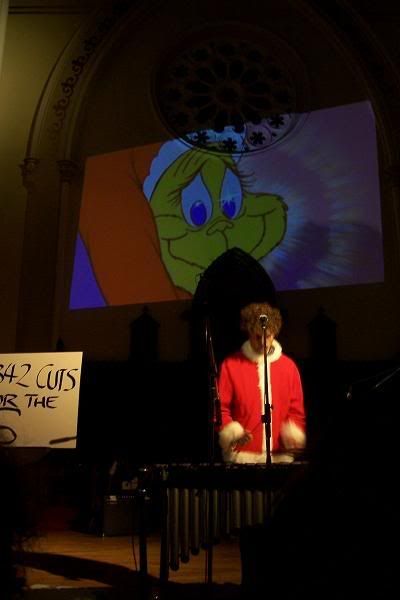 .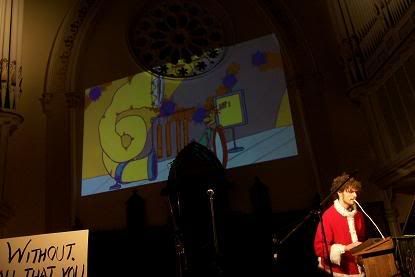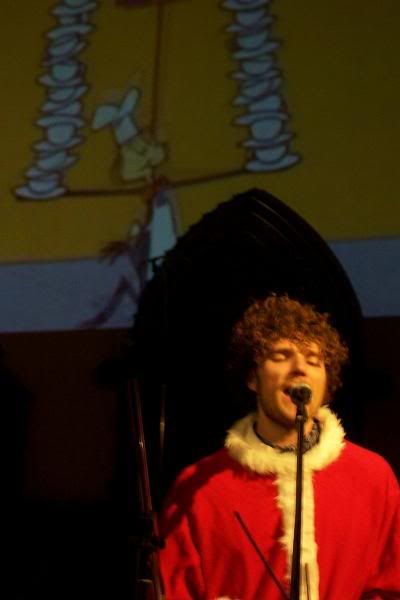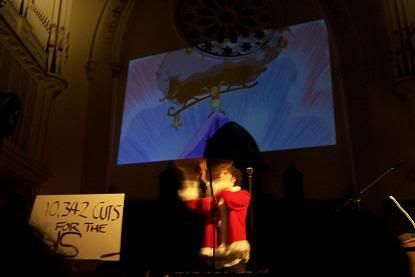 While waiting for the show to start, we discovered this pamphlet, as some kid with a pencil had previously discovered it.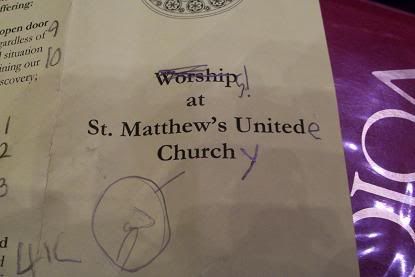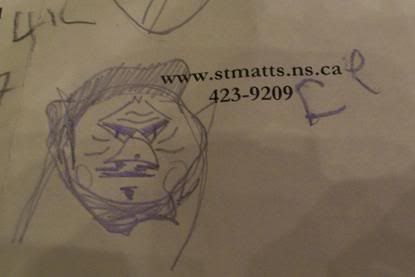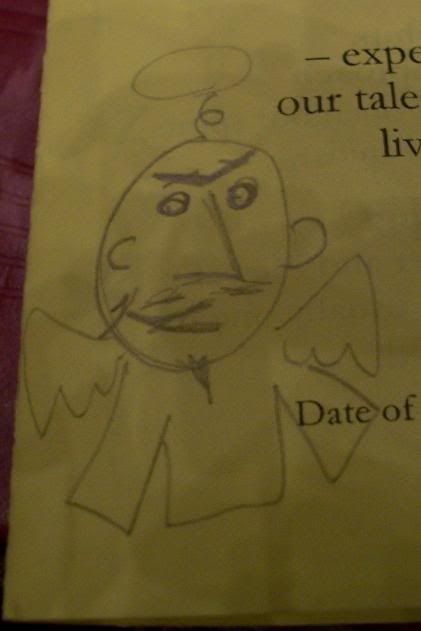 This one is clearly the devil: