Burn!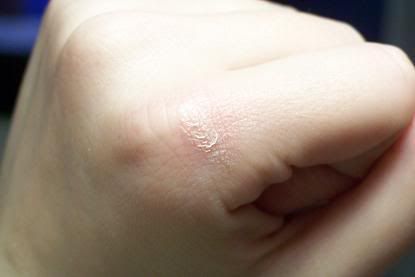 Oh my god y'all, I done scorched my hand in the belly of the baking machine!
Ugh, I mean look at this gross skin in extreme close up! I singed my hand up real good!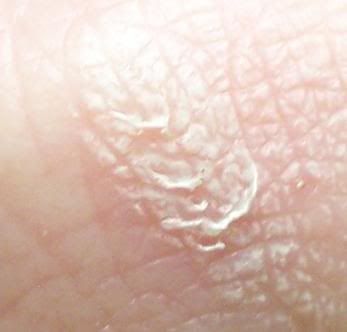 Damn yo, I don't want to go to a wedding with scab hand!
And it does sting like a mo-fo.