The Matador
So a friend of mine lives in a place that has recently been tagged by some jagoff. I mean, if you're going to compete in the graffiti art world, at least make something interesting to look at. Just tagging your name is lame, especially since no one can read it. Of course, as witnessed, "Joey Butafuco [sic] over here" is not really brilliant either. So my friend decided to drill a large painting over the graffiti and graciously invited me along to document the joyous event.
This is the graffiti to be covered by the painting on the right. I blurred out the actual graffiti, because it was lame and I didn't feel like giving props to a tool.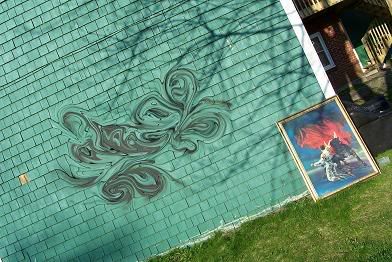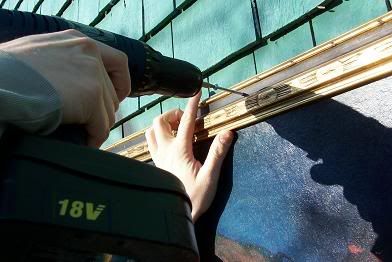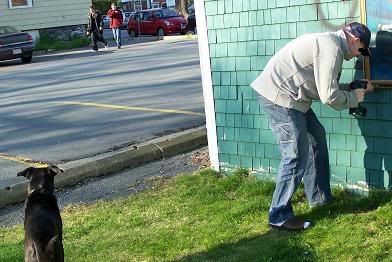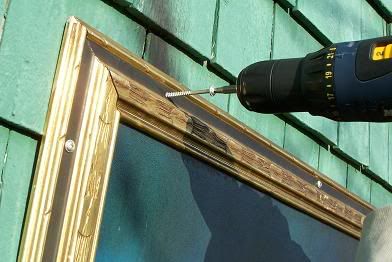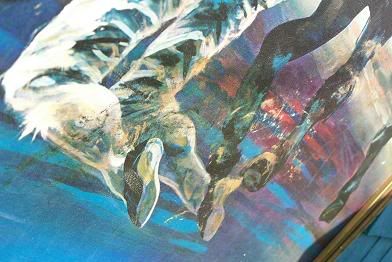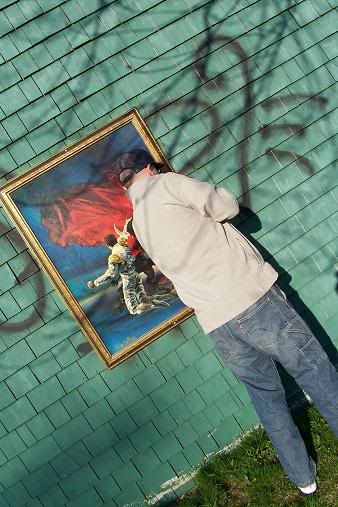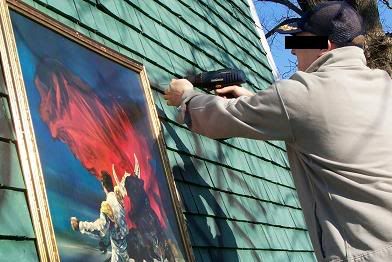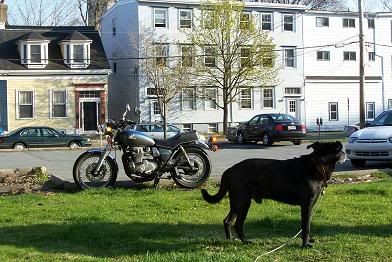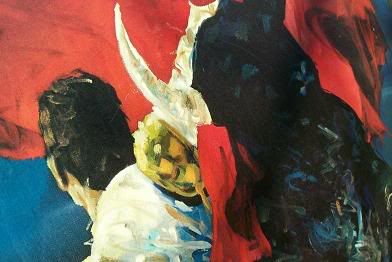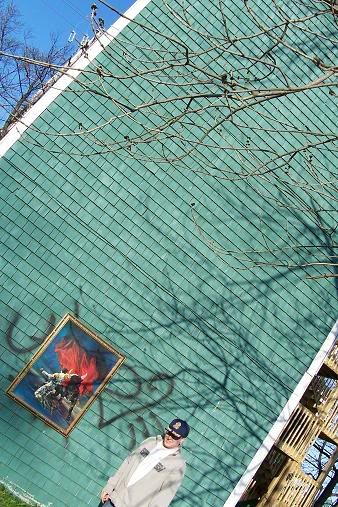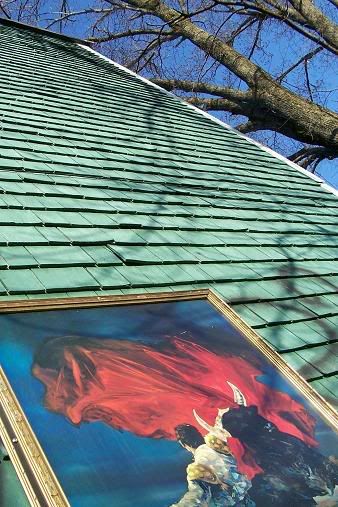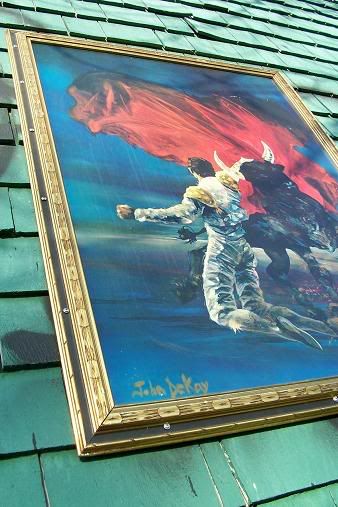 One small step towards beautifying the city. We're giving it two days until it gets tagged.