I hate you.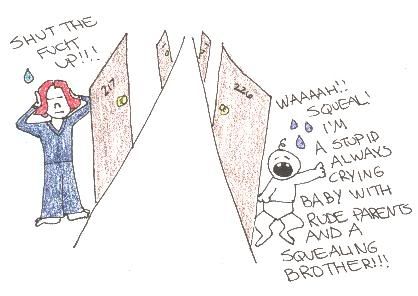 To the theme of "Three's Company":
Family in 226: Don't come knock on our door
We're oblivious to you
Where the squealing is hers and hers and his
We don't care about you.

Me in 217: I'm gonna dance on your face
Make a move with some Mace
I've a very big grave that needs your babe
I want to kill you.
Why don't some people understand the concept of apartment buildings and how there are not whole patches of land between our front doors. That letting your squealing kid squeal 3 feet from my door is not okay?! I hate you people!!!