Happy Birthday B.A.!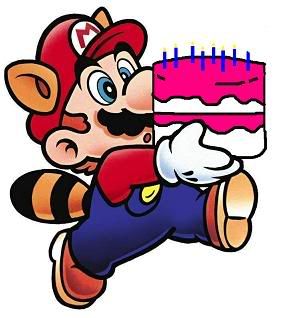 Guess which part I added! I'm so awesome with Paint.
So technically B.A. Johnston's birthday was yesterday, but whatever. These are some pics from his birthday bash blowout concert at Stage Nine. Free cheezies were promised but they did not arrive. Rip.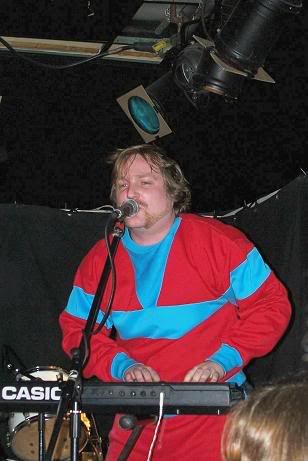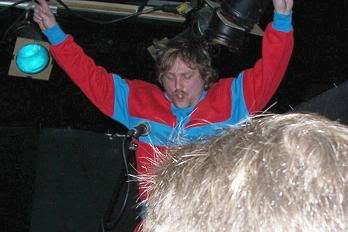 Some fat head moved in front of the camera at just the right moment. Fatwad. Or is that
Pizza Diarist
?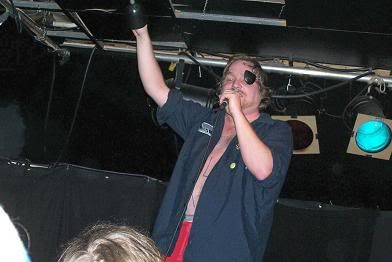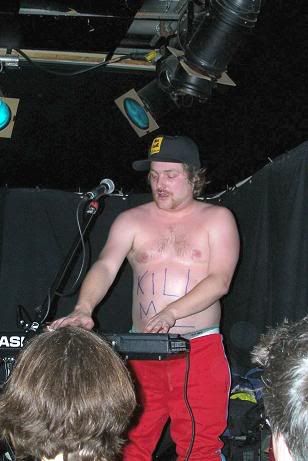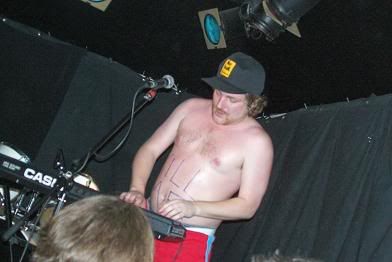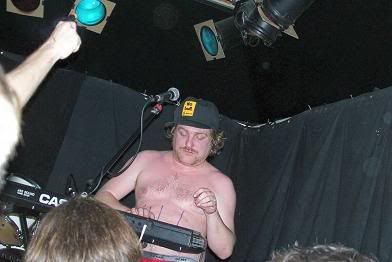 Pump that fist random party dude!