Life here sucks.
I was walking past the police station the other day and saw this in the grass.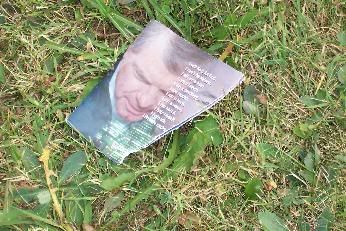 I thought it was part of a cd insert so I checked it out to see what album someone had destroyed. On closer inspection, I laughed my ass off.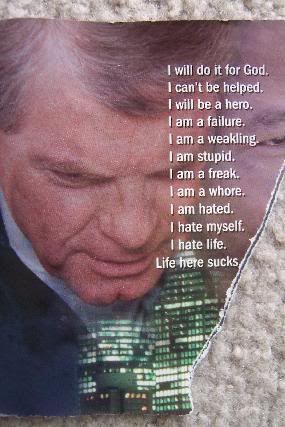 No wonder it was torn up.
Then later I found a band-aid.